The Harmony Tree is the noncombat research tree for the Advent.
Persuasive Offers, Induced Leniency, and Allure of the Unity were moved to the Understanding Tree in Diplomacy.
The Antimatter Recharger was renamed the Temple of Renewal in Rebellion.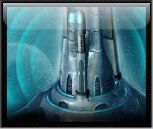 PsiTech
[
]
Gives advances that extend the faith of the Unity plus improvements to exploration and planetary phase technologies.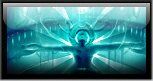 Perception
[
]
Provides technologies that expand the psychic connection and awareness of the Unity.
Name
Temples of Harmony
Prerequisites
Effect (Per level)
Cost
(Credits/Metal/Crystal)
Icon
Knowledge Aggregation
1
Decreases research time by +11%
400/0/25
500/0/50
600/0/75
Forewarning
2
Detects incoming enemies 1 jump away
600/50/100
Lingering Presence
2
Unlocks Lingering Presence
600/50/100
700/75/125
Divination
3
-25% Cost and -40% build time of Explore Planet.
800/100/175
900/125/200

False Belief Monitoring
4
Unwavering Belief
All culture spread is always visible
1000/150/250
Acute Premonitions
5
Forewarning
Detects incoming enemies 2 jumps away
1200/200/325
Eyes of the Converted
6
False Belief Monitoring
Planets influenced by your culture are always visible
1400/250/400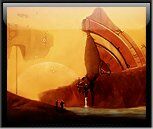 Materialization
[
]
Includes planet colonization technologies, resource generation advances, and trade networks.
Name
Temples of Harmony
Prerequisites
Effect (Per Level)
Cost
(Credits/Metal/Crystal)
Icon
Homeworld Prophecy
1
+7.5% Desert Planet pop
400/0/25
500/0/50
Inspired Architecture
1
Homeworld Prophecy
+7.5% Terran Planet pop
400/0/25
500/0/50

Greenhouse Evangelism

2
Allows Greenhouse Planet colonization
600/50/100
Volcanic Evangelism
2
Allows Volcanic Planet colonization
600/50/100
Arctic Evangelism
2
Allows Ice Planet colonization
600/50/100
Thriving Desert Cities
2
Homeworld Prophecy
+7.5% Desert planet pop
600/50/100
700/75/125
Rich Ore Scrying
2
Increases metal production of your mining facilities by 6.7%.
600/50/100
700/75/125

Oceanic Evangelism

3
Allows Oceanic Planet colonization
800/100/175
Interplanetary Trade
3
Unlocks Trade Port
800/100/175
Telekinetic Extraction
3
Rich Ore Scrying
Further increases metal production of your ore mining facilities by 6.7%.
800/100/175
900/125/200
Selective Harvesting
3
Increases crystal production of your crystal mining facilities by 6.7%.
800/100/175
900/125/200

Ferrous Evangelism

4
Allows Ferrous Planet colonization
1000/150/250
Resource Focus
4
Interplanetary Trade
Extractor rate from Resource Focus +8.3%
1000/150/250
Enhanced Reclamation
4
Telekinetic Extraction
Further increases metal production of your mining facilities by 6.7%.
1000/150/250
1100/175/275
Crystal Enrichment
4
Selective Harvesting
Further increases crystal production of your crystal mining facilities by 6.7%.
1000/150/250
1100/175/275
Hardened Cities
5
Decreases Bombing Damage to your cities -5.0%
1200/200/325
1300/275/350 1400/250/375

Shielded Architecture

5
+12% Barren Planet pop
1200/200/325
1300/275/350 
Karmic Retribution
5
Interplanetary Trade
1200/200/325
1300/275/350

Subsurface Architecture

6
Shielded Architecture
+12% Desert Planet pop
1200/200/325
1300/275/350 
Telekinetic Separation
6
Crystal Enrichment
Further increases crystal production of your crystal mining facilities by 6.7%.
1400/250/400
1500/275/425
Enhanced Focus
7
Resource Focus
Extractor rate from Resource Focus +8.3%
1600/300/475
1700/300/450