Herald Envoy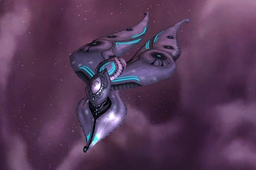 Cost: 550 70 10
Build Time:

63

seconds.
Uses:

4

supply.
 
Hull:

850

Repair:

1

Armor:


(Light)

0

Shields:

500

Regeneration:

1

Max Mitigation:

60%

Experience value:

4

 
 
Strong vs. none
The Herald Envoy is the Advent's Envoy Cruiser added in the Diplomacy micro-expansion.
Official Description: With the tide of war seemingly ebbing, the Advent have begun to construct new envoy cruisers, known as Heralds. Equipped with meeting facilities and beneficial psionic powers, the Herald fleet is able to assist neighboring empires with various cultural and diplomatic missions.
Abilities
[
]
Innate Abilities
[
]
Researched Abilities
[
]
Cultural Assistance: Grants the allied player a decreased Planetary Infrastructure cost and build time.
Harmony: Grants increased passive generation rates to everything in the gravity well.
Cultural Integrity: Ceases all bombing damage done to friendly planets.
Tactics
[
]
While the Envoys are not taken seriously in a multiplayer match they do have their place as an eco players way to support their team mates. Cultural Assistance is a great way to help with early game expansion. And Harmony is great for during and after battle regeneration. Cultural Integrity can be used as a way to stall your opponents from bombing a key planet.
Development
[
]
As of Diplomacy/Trinity v1.3, all Envoy cruisers fleet supply cost reduced from 12 to 8. Envoy cruiser build time reduced to 63 seconds.