The Security Tree is the defense research tree for the Advent.
Hangar Defense and Skilled Hangar Anima were originally from the Hostility Tree.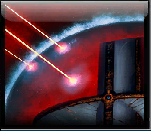 Security
[
]
Provides the Advent with a means to fortify their territories. Specialization in Hangar Anima and Shields are improved through their tech. And even through the construction of a starbase.