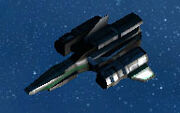 Bomber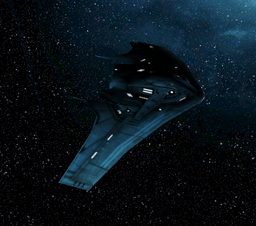 Build Time:

27.5

seconds.
 
Hull:

100

Repair:

0.489

Armor:


(Light)

2

Experience value:

6.5

 
Weapon Damage Per Second Per Bank


(front / back / left / right)

Missile:


(Anti Very Heavy)

3.3 / 0 / 0 / 0


Range: 2400

Weapon Banks:

1 / 0 / 0 / 0

 
Squad Size: 5
TEC Bombers are armed with missiles effective against heavy cruisers and capital ships, but are easily destroyed by any fighter strike craft. Recently the TEC bomber was improved to be slightly larger and have two missile launchers, and its new appearence is similar to that of a modern B-2 stealth bomber.
Community content is available under
CC-BY-SA
unless otherwise noted.