Fighter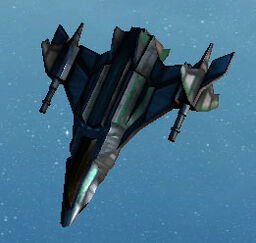 Build Time:

22

seconds.
 
Hull:

60

Repair:

0.332

Armor:


(Very Light)

1

Experience value:

3.5

 
Weapon Damage Per Second Per Bank


(front / back / left / right)

Autocannon:


(Anti Light)

2.0 / 0 / 0 / 0


Range: 2400

Weapon Banks:

1 / 0 / 0 / 0

 
Squad Size: 6

TEC Fighters are armed with auto-cannons that can easily take out any other strike-craft and are effective against lightly armored frigates. TEC Fighters are not as heavily armored as Vasari Fighters, and do not have the numbers of Advent Fighters, but are a balance somewhere between the two.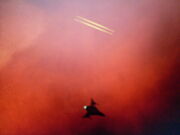 Community content is available under
CC-BY-SA
unless otherwise noted.